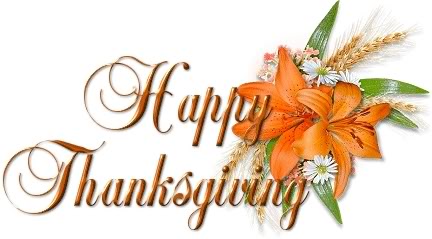 Dear Friends,
Thanksgiving is the time of year when we look back and give thanks for everyone who has helped contribute to the success of our dental supplies company. Without the support of our outstanding employees, vendors, and professional cosmetic dentists from around the country, we would not be able to offer the life-enhancing benefits of teeth bleaching to so many patients.
We succeed when your dental practice succeeds, so Life-Like Cosmetic Solutions has a wide variety of marketing materials to help explain our teeth whitener products to your patients. We are proud to offer our "Marketing for Dentists" resources to assist our dental partners in explaining teeth whitening to their patients. Although we work on our own to educate prospective patients about tooth whitening, we also recognize the huge role dentists have in helping patients form an opinion of the Life-Like brand, and providing the actual dental whitening service.
Our Life-Like Marketing Kit is an easy-to-use package of tools that you can readily adapt to the needs of your practice. The kit includes Counter Cards/Table Tents, Statement Stuffers, Patient Brochure and General Tips. Life-Like Cosmetic Solutions can also help your practice participate in the online dental marketing revolution with our stock dental content. Each month, Life-Like provides educational, informative blog and newsletter content cosmetic dentists can use to promote their practices.  The November stock dental marketing is located here.
To express our gratitude to our loyal customers this year, we are offering a Thanksgiving special: Order $200 or more between Nov. 17-Dec 1 and we'll throw in a mini kit at no extra cost!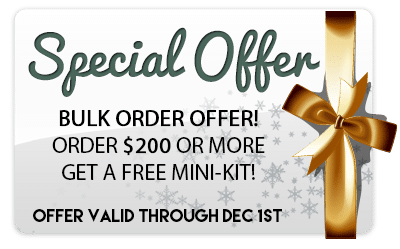 Be sure to add your practice to our exclusive Professional Dental Directory and increase your find-ability on the web! Life-Like offers all our dental professionals a FREE listing on our web site. Contact us at 800-543-3545 for more information on our dental products, and learn how to make more patients aware of the tooth whitening services available at your dental practice.
Happy Thanksgiving!
Dr. Rodney Ogrin, Founder and Owner
Life-Like Cosmetic Solutions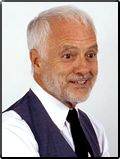 Dental Marketing Trends for 2016
Thanksgiving is also the time when most dental practices start working on their marketing plan for the upcoming year. According to BioMed Trends, a global market intelligence portal for the health services industry, the global market for dental supplies is projected to reach $19.4 billion by the year 2017. This growth will be driven by a favorable demographic profile, increasing awareness about the benefits of good oral care, rise in demand for preventive and cosmetic dental procedures, and technological developments. Dental supplies account for the largest share of the overall dental market comprising consumables and implants, equipment, and services. To assist you in gaining your share of this burgeoning opportunity, here are some dental marketing trends we have identified for 2016:
Evolving search marketing techniques: The search engines continue to evolve and refine their techniques for ranking results. While the main sites such as Google and Bing initially focused on simple keywords, their spiders are now looking for content, continuity, links, and current articles. They have found that while some prospective patients might still search for something as straightforward as "cosmetic dentists in Los Angeles," more are looking for educational information such as "the benefits of teeth whitening."
Consistency counts: Dental marketing for 2016 won't be just a one-shot thing, where your practice can simply schedule an ad here or put out a Groupon deal there. Your marketing must be ongoing throughout the entire year, to build a brand for your practice and to catch the attention of potential patients at the exact moment they might be looking for a particular service that you offer. Chances are they are searching online for information, and using their mobile phones to do it, so your practice must focus on being easy to find in those ways.
Blogging builds business: A blog not only helps to communicate educational information about oral care and your dental services, it also helps build those vital search engine rankings. If your practice does not have a blog yet, plan on starting one in 2016. Use our dental marketing content to help fill some of the slots and provide variety for your readers.
Get social: More consumers are engaging in social media and are looking for service providers that do the same. Your practice should be participating in Facebook, Twitter and YouTube to communicate with the widest possible range of current and prospective patients. You might need to dedicate someone on your staff to oversee these social media marketing efforts. It is crucial that your practice has regular updates and posts on your social media pages, and also that you respond to any inquiries or questions that you may receive.
Include teeth whitening in your growth plan with a full line of dental supplies and dental products from Life-Like Cosmetic Solutions. We produce professional whitening kits for in-office use and teeth bleaching kits for at-home use. Visit our website at http://life-like.com to learn more about adding professional dental whitening to your dental practice.
Frequently Asked Questions 
Q: How do I provide teeth whitening services?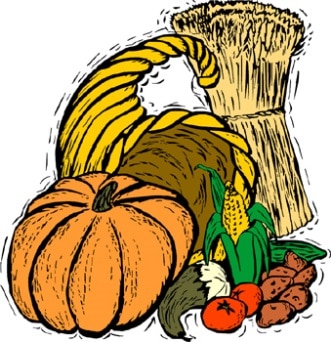 A: The first step is to thoroughly educate yourself on the benefits and techniques of 
teeth whitening
 using the educational materials provided by Life-Like Cosmetic Solutions. When a patient asks about teeth whitening, you can use our professional marketing materials to help explain the procedure. If the patient is interested, you will need to perform a thorough dental exam to make sure this person is a good candidate for dental whitening. Then you take an impression of the patient's teeth to produce a custom-fit plastic tray which will hold the bleaching gel next to the teeth. Most dentists choose to begin with an in-office teeth whitening session, and then provide their patients with at-home whitening kits to extend the whitening process.
Q: Why is Life-Like better than other teeth whitening solutions?
A: Life-Like has a unique patented syringe which offers a twist and seal mechanism to preserve the whitening power.  Most other syringes create annoying bubbles that expand and leak out of the nozzle.  NO MESS DISPENSING.
Q: Do patients experience any discomfort during the teeth whitening process?
There is little, if any, discomfort for the patient. Some patients might feel an increased sensitivity to cold, heat, or pressure during the whitening process, but this sensitivity ends within an hour after the treatment is completed. Instruct your patient to immediately report any evidence of persistent discomfort to your office.
About Life-Like: Life-Like Cosmetic Solutions provides dental supplies for teeth whitening. Cosmetic dental practices use Life-Like's professional whitening kits and teeth bleaching kits for at-home use. Visit the website at http://life-like.com to learn how cosmetic dentists can participate in the company's "Marketing for Dentists" program at no cost. "Like" the Facebook page to receive regular tips on its teeth whitener products. Call 800-543-3545 for more information about increasing practice revenue through professional dental whitening.