Dear Life-Like Dentists,
We hope you are enjoying the holiday so far.  As the year draws to a close, we are especially thankful to all our dentists, both new and existing, who are offering our whitening products to their patents. Thanks to you, we are restoring smiles across the United States and helping patients make a good first impression.
With the Holidays approaching, you're sure to have an influx of patients over the next few weeks or so requesting teeth whitening. 
This is a great time of year for your patients to have their check ups and have their teeth whitened before their holiday parties get underway. As we all know, this is a hectic time for most and reminding patients to come in before the holiday rush can is always a smart idea. Don't forget to remind patients about your teeth whitening service!
If you are a new customer and we have yet to mention you on our Facebook page or Dental Directory feel free to contact us and let us know.  
By the way, we are offering a free bottle of PerioRenew with every order over the Holidays. This offer is good until the end of the year!  PerioRenew is our latest dental product that breaks down biofilm while killing the germs that cause bad breath. Our formula will not acid-etch enamel like other H202 gels, making it safe to use before and after invasive procedures. You can use your free sample to see how you can use it to help promote healthy gums and dental hygiene among your patients.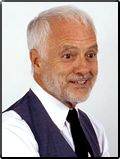 Visit our website at http://life-like.com to learn more about our painless teeth whitening.  Call 800-543-3545 to place an order.
Until next time, have a great Holiday break, and enjoy the time with your family!
Dr. Rodney Ogrin, Founder and Owner
Life-Like Cosmetic Solutions
p.s.  we also have a buy six teeth whitening kits get one f-r-e-e special running until the end of the year, simply mention this offer.